Unlike you playing golf with home golf equipment such as golf net frame, golf mat. When you come on the field, especially in important rounds, there will be many situations that you will not know how to handle, including the case that you have a broken club in the middle.
So what to do when a golf club breaks during a competition? Today, we will work with you to handle this situation.
The situation of broken clubs during competition is not uncommon. Because, sometimes just a simple move such as hitting the roots of trees, bending sticks also makes sticks broken. Not to mention the golf club is a place to vent anger when there is a blow that is not as expected.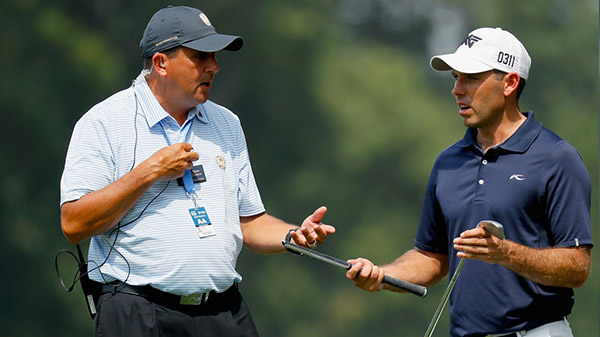 If the old rules apply, any cases of golf club damage in the round will be disqualified. The old rule applies to all the smallest damage on a club that is visible to the naked eye. However, this law has been loosened since the golf law changed in 2019.
Specifically, if a player's club is damaged in the middle of the round then he may choose to continue using that stick to make strokes for the remainder of the round. In addition, players can also repair broken sticks by restoring as close as possible to the condition they were before as long as they were not allowed to delay the game. However, you are not allowed to use that broken stick at a new round or play-off.
If you decide to repair a club, you must retain the original stick, clubhead and handle. Any other damage that was available before the tournament started is not allowed to be repaired and you are not allowed to replace the broken stick with a stick other than the sticks in your pocket.
The above rules apply to all failures in the round caused by any situation including the situation of anger of golfers after each failed shot.
If your club is damaged by external influences such as nature or any other reason except caddy and yourself, you can replace it with any other club but must follow the rules. When deciding to change a club, the player must remove the damaged stick from the game.
As a result, the rules are relaxed: players can continue to play with their broken stick without worrying about whether they will be penalized or not. Only when a decision is made to repair or replace will a player need to comply with the rules to avoid being penalized during the competition.